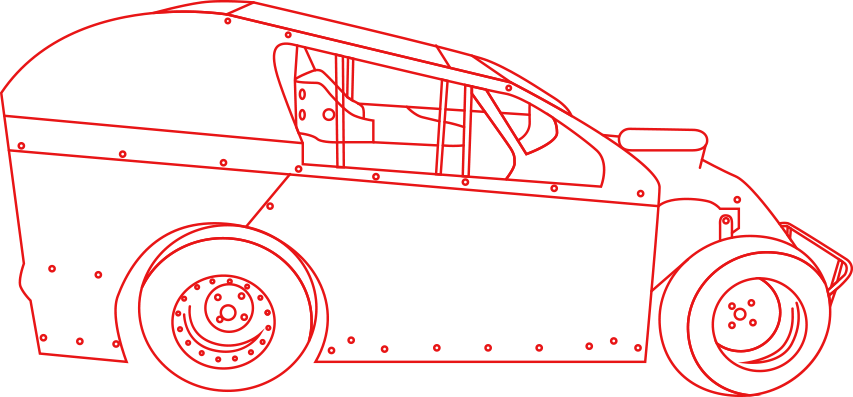 2013 PRO AFX CHASSIS SET-UP

Your new Pro AFX is designed to create and maintain chassis consistency. The following adjustements will pre load your AFX to desired race specifications.

PREPARING THE CHASSIS FOR COMPETITION

ADJUSTING THE CHASSIS RODS

Mount all front suspension and steering components.


Mount the rear with zero rear steer and square.


On a level floor jack up the car and place a 6" spacers under the front and back of the car.

Make sure you have 1" of stagger in the front and 3" of stagger in the rear.

Set the ride heights as follows ;

ADJUSTING THE CHASSIS RODS

Neutralize both rear down tube adjusters so they are free with mounting bolts loose.


Adjust the left rear down tube rod by lengthening out 2 full turns. Tighten mounting bolts.


Make sure the right rod is free then lengthen rod out 1 full turn, Tighten mounting bolts.


Next, install the cowl adjuster and make sure it is free.


Add 1 full turn and tighten mounting bolts.

Left Caster - 6 degrees positive
Right Caster - 8 degrees positive (7-9 degrees)

DEGREES OF POSITIVE CASTER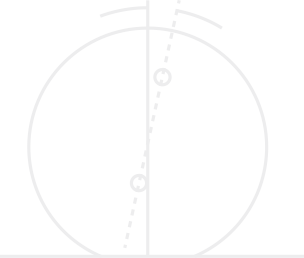 Left Camber - 11/2 to 2 degrees positive

Right Camber - 31/4 degrees positive

DEGREES OF POSITIVE CAMBER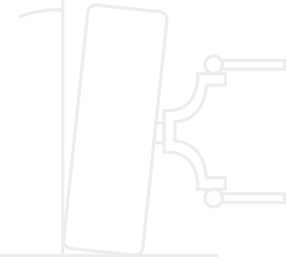 2006-2012 PRO BANDIT DXS, DXT, DXR

The pinion angle should be 3 – 5 degrees down at the front. The starting point for the panard mount is 4 – 8 degrees up on the frame side (about 5" from the top of the frame to the bottom of the slider). The rear mount should remain close to the center. REMEMBER to free up the car with the panard bar you must lower the slider on the frame side. To tighten the car up you must raise the slider on the frame side. We recommend that you only move the slider a ¼" at a time. Right rear radius rod should be level with driver in the car. Left rear radius rod should be up in the front 10 degrees. Raise left rear for more forward bite on turn exit.

Heavy or banked track – 3". Slick track – 2 to 2 ½". Dry slick 1 ½" to 2". Front tires should remain 1" to 1 ½". ALL TIRES SHOULD BE MOUNTED ON 7" RIMS.

Set all shock coil kits to 2" from the bottom of the adjustment nut to the bottom of the sleeve. Use a level surface to set the frame heights WITH DRIVER in car. Use a point on the frame under the front lower a-arm and the rear axle housing. Setting should be as follows ;

Heavy track conditions raise front of car 1/2".